Largest crowd this year packs Burlingame Public Library for a session on Focus by Sarah Cheyette and Peter Johnson authors of ADHD & The Focused Mind. "This is the largest turn out for a book talk that we have had this entire year, there is definitely a desire and a need that is being filled" said Cynthia Rider, adult services librarian at Burlingame Public library.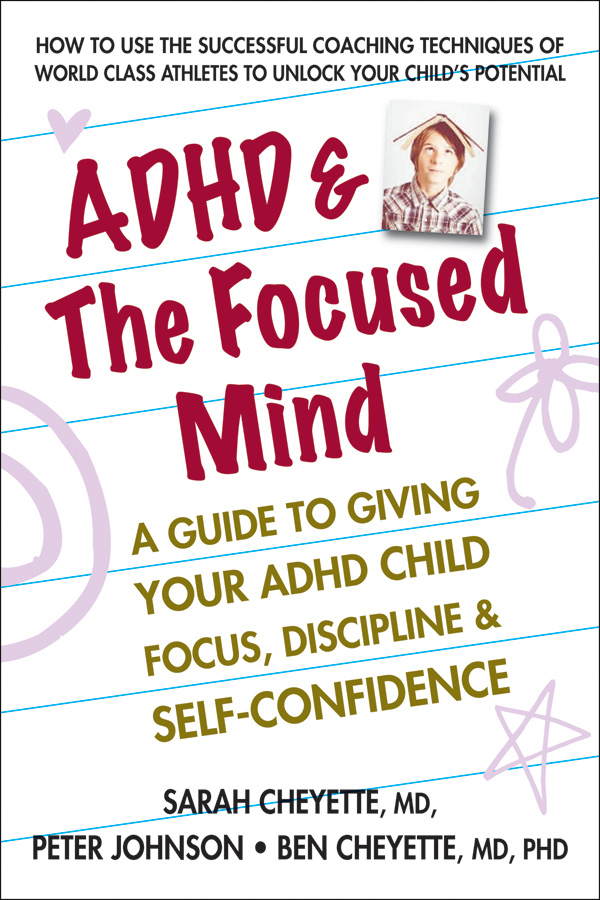 Focused and winning with ADHD can be done without medication. The strategies used by Elite athletes can be applied to developing skills that create advantages for someone with ADHD. A crowd ranging from parents of children with ADHD to working professionals and other high level athletes filled the LANE room to hear how to implement techniques that can turn ADHD traits into strengths and benefits that someone with ADHD might not be able to provide.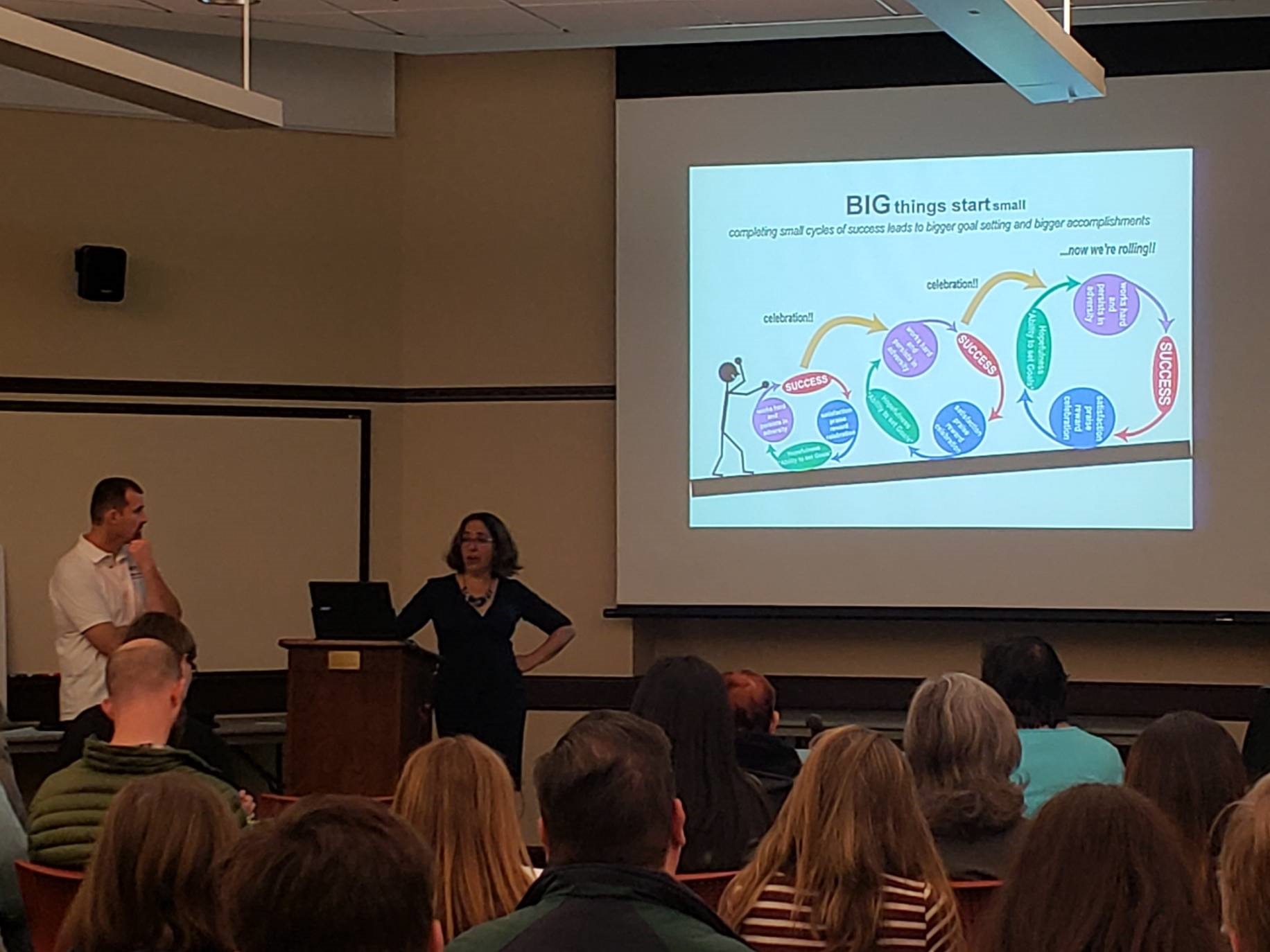 When we focus, we change a negative cycle of failure into a positive cycle of success. With an overview provided of the upsides and downsides of ADHD it is clear to see there is far more negative reinforcement being given to students and people with ADHD. Authors Cheyette and Johnson both agree, having ADHD is a condition with considerations, but not an identity that determines overall success in life. When the stress of homework takes over self-esteem and begins to rob from the feeling of success, a transformation is necessary. Doctor Cheyette shared the benefits over medication of behavior modification, proper goal setting with a structured plan in place.
Peter Johnson master instructor shared the foundation for learning in his school. A formula for concentration that allows a mindful constructive approach to learning. "This is a foundation concept/skill we teach at our school. More that 27 years of Martial Arts teaching in San Bruno has taught me learning "how to learn" is really what cause success to show up in the school and in life."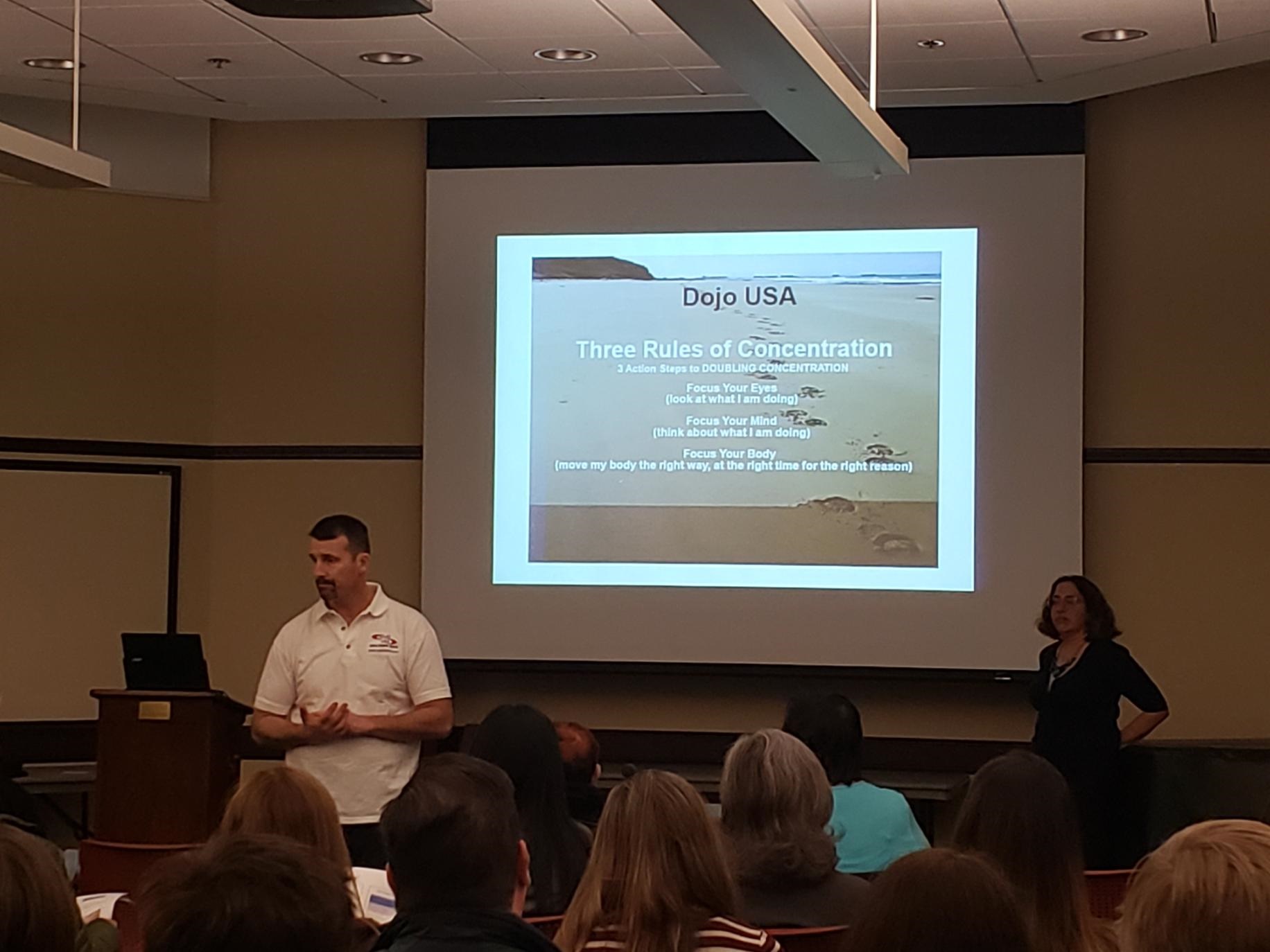 Interested in a copy of ADHD & The Focused Mind? CLICK ADHD & The Focused Mind