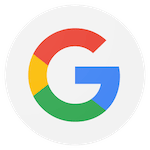 Stacey Warren - San Bruno
Peter and his Senseis are all amazing, patient, kind and great at helping my son learn karate and most of all self-discipline and kindness. Can't recommend this dojo enough. FIVE STARS

I clicked on an ad in NextDoor and am so glad I did! During this crazy time, Mr. Johnson has been creative and has provided personalized classes at an amazingly low rate. My 5 yo stepdaughter is learning values, respect and focus! While we work to teach her these principals at home, Mr. Johnson integrates these valuable lessons with karate and makes learning fun! We even had a personal delivery of a uniform and it was great to be able to wave hello to the teacher she's been seeing for a few weeks now. I am extremely impressed with the business model and the value of his service. Thank you!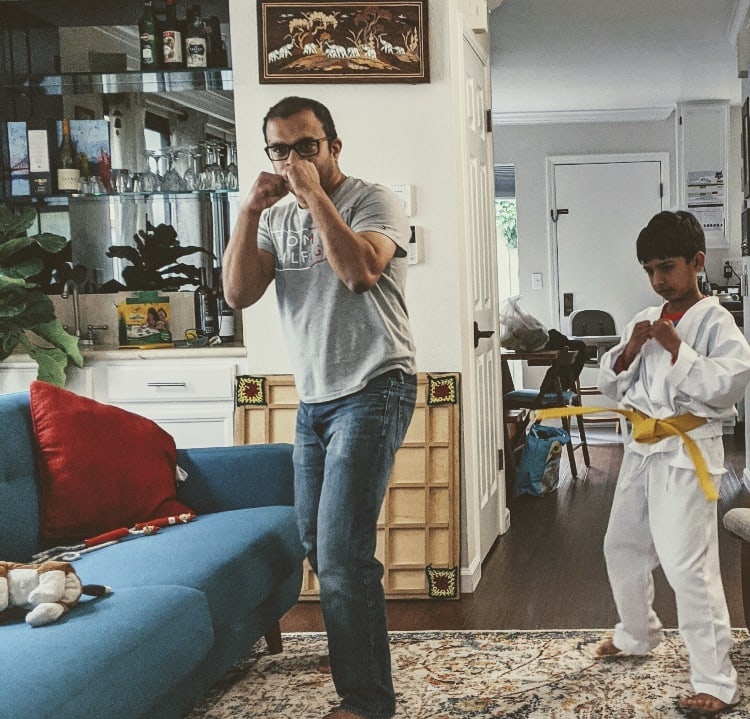 "Great Virtual class, you are an inspiration to us all and have been the first glimpse of normality since being in lock down. I know it helped us all here to feel connected again and feel like everything is going to be ok. Thank you for the story in class, it was awesome, Jordan was fully engaged and inspired by it. Keep it up, we need you in our lives more than ever." -Burton Family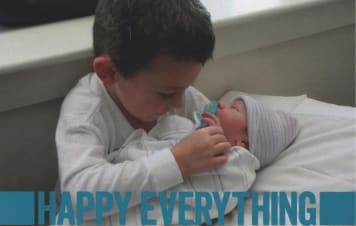 Mary Kate Del Campo - Director of Admissions, FIDM San Francisco Campus
DojoUSA World Training Center has given me many special gifts. I have lost weight, become physically stronger, mentally tougher, and have increased my endurance. I have made new friends, I have accomplished higher goals, and I have become part of a community that I really take close to heart.
I joined Dojo USA World Training Center back in 2009 and have been so glad to be a part of such a special group of people.
Peter and the staff have helped me through many chapters of my life...and most recently they are guiding me through the newest stage in my life - pregnancy. I have never felt so supported or looked after as I have maintained my work out regime throughout my entire pregnancy so far. Peter and his team always check on my health during our training and I feel completely confident that I am doing what is best for my body. My obstetrician has been impressed with my perseverance and how smoothly this pregnancy has been going. I am 40 and have never felt better...all thanks to Dojo USA.
Peter Johnson has created a community of people who have impacted my life by teaching me strength, showing me kindness, and helping me get out of my comfort zone. I enjoy the people who attend the classes and share such a great positive energy. Peter, Erma, and the instructors have truly made me a better person - so much so, that my husband and 4 year old son are also enjoying being connected to Dojo USA. Thanks to Peter and Erma - You and your talented team ought to know, you have made a tremendous impact on my life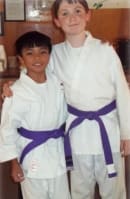 Chris Mapa - Math/ELL Teacher
Do you see my son? He's one of the smaller belts in the class. He's the one with the sweatiest head and biggest smile when he walks out of class. His name is Raymond and he loves karate. Dojo USA is his second home. It's the one place when I say we are going to the dojo, I do not have to remind him because he wants to go. He loves karate. But, it wasn't always this way.
In the beginning, Ray wanted to be a Power Ranger. Acting on his interest after eating across the street from the Dojo, we visited and met someone who helped set up an appointment with Mr. Johnson. During this meeting we told Mr. Johnson that Raymond was diagnosed with Pervasive Developmental Delay (this would later be changed to autistic high functioning).
When Raymond was two years old a doctor made the diagnoses of PDD. He told us many things that as new parents were hard to hear but the one thing he told us that stuck in my mind was that it would be hard for our son to make friends.
We provided different experiences for Raymond, soccer, baseball, swimming lessons all unsuccessful.
In the beginning, Raymond wanted to do karate, but he only wanted to work with Mr. Johnson. He didn't want to be in a group class. He wasn't comfortable. Raymond started with 4 months of private lessons. Eventually, Mr. Johnson was able to move Ray into the beginning class with other students. This was a huge hurdle! On Saturdays, the dojo has a class for all belts; it's a make-up class but can also be an additional workout. Raymond's first experience for a Saturday class was wearing his uniform and watching from the waiting area outside as the class began. Eventually, a Black Belt noticed him and coaxed him into the room. It was not always easy, yes, he loved karate but being in different groups was difficult for him.
At every stage of his karate growth, from private lessons to beginner, to intermediate, and to advanced there has been some struggle with finding the confidence to walk through the door. At every stage, Mr. Johnson or one of his black belts has been there to coax Raymond along and feed him the information to help release his inner confidence to be able to continue to train.
I don't know if Raymond without karate would still have been the same child I have now. Raymond has an IEP; most of his teachers describe him as kind and caring. They also say he can be stymied by anxiety but has learned so much self-regulation to overcome anxiety. We believe his experiences at Dojo USA have contributed greatly to his development of being able to work with his learning disabilities. Being at this dojo, receiving the training from Mr. Johnson and his staff has made a huge difference in Raymond's life. I can't even begin to think of how I could say thank you enough to Mr. Johnson and his dojo. Oh that's right, you should know that my second son is also at the dojo, his name is Felix!

June Hew - Mom with Two Adult Children - 3rd Degree Black Belt Graduate
I KNEW I was going to be a Black Belt when I realized the most important person that needed to believe in me was ME, so I decided to invest in myself!
Even though I set and achieved the goal to be a BlackBelt before my 60th Birthday, Karate is neither a kids activity nor an adult activity, it is not age driven. You are never too young or too old. It is a shared commonality between all ages. It is not a segregated art. Limited by my knowledge of what karate is, I thought the goal was get to Black Belt and then you're done. Actually, Karate is limitless….its BlackBelt and beyond.
Karate at the dojo is not a seasonal activity in life….it is a lifestyle with so much more. With being a leadership student, I also have unique and special opportunities to enhance my training, taking it to a different level. Etiquette, respect, leadership, being humble, character building, life skills, gratitude, compassion, fundamentals of life, feeling elite (not in a boasting manner but being more confident), consistency, discipline, special classes/training and of course getting to Black Belt. This is something I want in my life, makes me want to be a better person, challenges me to be someone that contributes to the world, and makes a difference.
Along with a host of dedicated and compassionate instructors I always feel continuously well supported. So to look at both of these together, it is like a puzzle, all the pieces fitting together.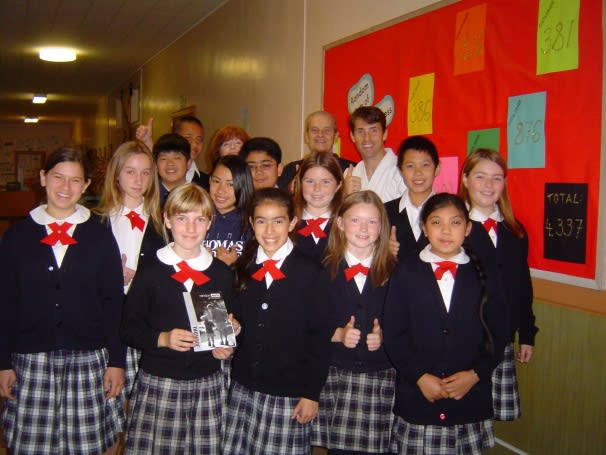 Karen Schenck - Principal
On behalf of the staff and parents of Crestmoor; thank you for donating your time to speak to our students….Children are busy filling out their journals documenting their acts of kindness. Your contribution to the development and education of the children of San Bruno is greatly appreciated.
Losing 100lbs with no surgery IS possible.

Great place with a very friendly welcoming atmosphere!!
Stefanie L. - Leadership Peer Helper
You were very inspirational and extremely energetic. I love the activity where we did confidence posture and we practiced raising our chest up and down. I caught myself during the day with my chest down and right after I corrected myself, I felt my confidence rise. This has and always will help me.
Roberta Lighty - Teacher & Mills High School Director Peer Helper Program
Peter, the enclosed letters are written by my students to you. You were motivating and inspirational; your message is enlightening our youth and guiding them in the positive direction of self exploration and altruism
Dana Facciano - Dojo USA Mom
I was nervous when my child started 4th grade this year...being he had such a tough time last year. I was thrilled when the teacher sought me out to tell me that my child had GREAT FOCUS and is a joy to have in her class. Could she be speaking about the same child that had such an awful year before this? I attribute my child's success to you and your team
Thank you for all the knowledge you have given me. I believe that people have connection between them, as we had connected in one class. If people are willing to take one step forward to spend time on eachother, serve them, then the world might fill with kindness and love

World Class! Professional. Friendly AND the most positive influence in your life. Go get it!
Ben Cheyette MD,PhD - Associate Professor, UCSF School Of Medicine - 2nd Degree Black Belt Graduate
Sometimes you discover what you are seeking after you find it." I started training at Dojo USA (Karate initially, TaeBo later) with no expectation beyond fulfilling a pledge to my wife and son. I signed up for class harboring a vague (not truly believed) idea that karate might help get me into better shape.
Approaching middle age, I found myself overweight, sleeping poorly, snoring loudly, and struggling with intermittent feelings of depression and anxiety related to an extremely stressful career situation.
So I reluctantly added Karate to my routine. I thought: The last thing I need is another obligation in my life – I don't want another complication! But it didn't take long to discover that far from being another obligation, karate filled a need I didn't know I had. I fell into karate, or more accurately: karate fell into me! That's how it felt: like a hole being filled. Karate flowed into an empty space inside me like water into an open drain. Instead of complicating my life, karate has simplified things for me.
It has led to my personal mantra:
(1) Simplify.
(2) Cut bait.
(3) Focus on what brings you joy.
Oh - and one other thing:
(4) Always listen to my wife Sarah!!!!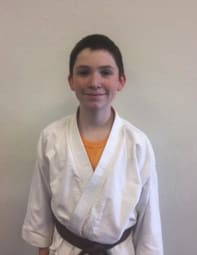 Hi Mr Johnson!
It struck me that as the Dojo Master you give a lot and like any great manager receive very little feedback from the people that you influence. I now have a gift for you…..
Nathan wrote this on one of his high school applications. Before you read it I would like to thank you. You are a great influence on Nathan. When Nathan was in 3rd grade he stopped answering the essay question, "Who is your hero?" as "My Dad" and started writing about this bigger than life figure Mr. Johnson. I loved it because the pressure was off. I was no longer a hero and could be a dad.
At 13 he wrote this.
Enjoy and thank you.
Tom and Laura Cramer
Indicate a person who has had a significant influence on you, and describe that influence.
The person who influences me greatly is Peter Johnson. Mr. Johnson is a 7th degree Black Belt who owns Dojo USA, participates in charity events and runs hundred mile races. Mr. Johnson is a cheerful, focused man who leads by example. He has been my karate instructor for five years. He has taught me leadership, focus, and karate. I participate in both the karate and the Mastery programs. Mastery is a program that teaches students how to work with others to achieve goals larger than themselves. Mastery is a leadership course. Mr. Johnson's mentorship has enabled me to strive towards achieving my karate goals.
My karate goals are to become a Black Belt before high school and a second degree Black Belt before I go to college. Mr. Johnson helps me as a mentor and a life coach; he has changed who I am. I have learned to commit to lifelong pursuits and think of completing goals as checkpoints in a lifelong journey. Mr. Johnson has given me the opportunity to start my black belt prep and become a student teacher. In addition, his lessons have taught me to focus in school, apply my training to rowing, reflect on myself, and develop mental toughness with emotional strength. I have learned to understand failure as growth, not defeat. I have grown to become focused in everything I do and I will give my full effort to all that I set my mind to. Mr. Johnson has been a very influential person in my life.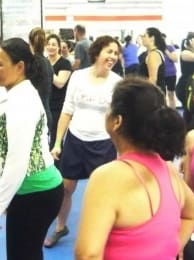 Sarah Cheyette MD - Pediatric Neurologist, Palo Alto Medical Foundation - her Kid's Mom
My whole family loves Dojo USA. I go to the Tae Bo kickboxing program there (which includes boxing) as does my husband; he additionally does Karate there, along with 3 of my kids. We have been going to Dojo USA for about eight years, and so between us all we've logged a lot of hours there. And speaking for the whole family, we are looking forward to logging more!

The owner, Peter Johnson, all his instructors, and the Dojo clientele add value to the experience. The facility is clean, bright, and lifts my spirits. Because of Pete I am able to look at exercise as a metaphor for how I approach my life. As an adult, I have learned and re-learned about consistency, trying my hardest, and developing a positive spirit. In short, not only have I been physically improved by training at Dojo USA, I have gained mental fitness as well. The lessons I learn at the Dojo enhance the rest of my life.
Thankfully, my kids are learning and taking to heart those lessons as well. The Dojo has been instrumental in shaping their personalities. In addition to learning Karate, self-defense, and mental focusing, they have also learned about respect for others of all kinds, and about the immense value of gratitude and kindness.
The owner Peter Johnson takes a personal interest in every student at the Dojo; he really cares about everyone there. So being there is often a bit like having a personal trainer who is willing to give you occasional negative as well as positive feedback, although always with your best interest at heart. The quality that most unites those who stick with the Dojo is the ability to listen to constructive criticism and to learn from it. You may not be used to it in other areas of your life; it certainly isn't something that happens in most exercise programs - but it makes the Dojo a more valuable experience for those who participate. Personally, I don't want my kids to have a Black Belt handed to them just because I can pay for one. They have to work for it and they know it—and so I am ok with them failing sometimes. - and as an adult and Mom, I know that being able to deal constructively with failure is one of the most important lessons in life.

These guys are awesome!
Kids need guidance, support, and mentoring to overcome some of the obstacles they encounter. Pete and his team are totally dedicated to helping their students accomplish great things.
The level of dedication I see in the staff, and how much effort they put into each class is inspiring.
Sometime children don't want to "follow through".......sometimes adults don't want to "follow through" and these folks are there to help get their students "past" their own level of procrastination and or fear.
I've seen Pete and his team help children and families through some VERY difficult circumstances, both personal and in the school, with grace and compassion.
I can tell that for Pete and his team, this is MUCH more than just a "job", it's their passion, and I'd dare to say "mission".
I'm truly impressed and inspired at the level of commitment and dedication the team here puts into their program and the kids!
There are hundreds of students and families here that absolutely LOVE the program, and are getting lifetime benefits from it.
Thanks for all you do!
I wanted to let you know how appreciative I am for the wonderful way you have treated my child and also to tell you how much I believe in the power of Karate!
My child had a hard time focusing in school and had a tough time with life in general. This caused a lot of strife for me personally and I knew he was suffering because of it as well. There was definitely a struggle with self-esteem.
I thought about putting him in Karate before but I was really nervous about "where" to put him...which school would be the right fit? Then my friend told me to come to DOJO USA. Enrolling my son in your dojo has been the best decision I could have made for him.
You have a gift... You have a gift of working so well with children. You respect them while teaching them to respect others, you are not afraid to let them know when they are acting out. You care about these kids and they know it. Your team is wonderful as well. I feel like myself and my family are part of your family. All the Black Belts are kind and caring while teaching our children to be the best they can be.
I was nervous when my child started 4th grade this year...being he had such a tough time last year. I was thrilled when the teacher sought me out to tell me that my child had GREAT FOCUS and is a joy to have in her class. Could she be speaking about the same child that had such an awful year before this?
I attribute my child's success to you and your team at DOJO USA and I had to let you know how grateful I am for everything you do. I know without a doubt that we found the best possible dojo for our child. Karate has made all the difference in their life and I now fully believe in the power of it...and I wouldn't want anyone but you training my child! Sorry for the book, but you needed to know how strong my appreciation is.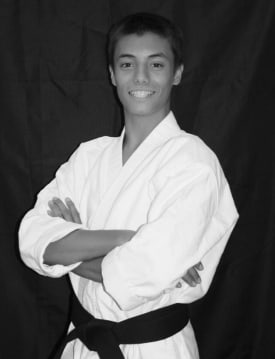 Kyle Wilson - Black Belt Graduate
When I first started Karate, my goal was originally to have the abilities of a ninja. Currently, I am still trying to develop my ninja abilities however these skills are now to be focused solely on self-defense and the safety of those around me.
Karate has given me a sense of direction, achievement, and work ethic in my life. I find that since I started karate, I have been far more ambitious and focused on my goals. Without karate, I can't imagine myself being nearly as successful as I have been.
One of my best karate memories would have to be when I won a kata contest in one of my green belt classes. We had an extra trophy from a previous tournament, so our class competed to win it. I can't remember what kata I performed, but the victory filled me with an undying confidence.
Karate training is unique because it's far from a sport, in the sense that it is usually not learned to dominate another person, but to make us better as people. The martial arts learned as sports, develop a person's body well, but the mind and spirit is not nourished in the same way.
Getting your Black Belt is the greatest gift you could possibly give yourself. Being a Black Belt takes little more than unfailing dedication and a willingness to learn. When you stay motivated, nothing can stand in between you and your Black Belt.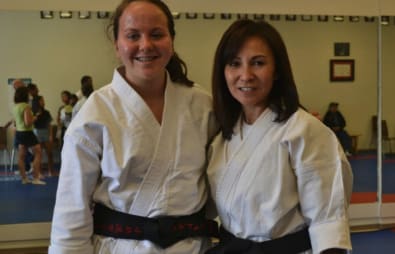 Maddie Cheyette - Black Belt Graduate -
For a lot of people, Karate helps with mental focus, and emphasizes the importance of responsibility, dedication, and discipline. While Karate has definitely helped fine tune those qualities, I think that the main way Karate has helped me is by showing me the importance of self-confidence. Even as a kid, I was pretty self-disciplined (my mom can tell you stories of when I was in first grade and used to remind my teacher of her own rules) but I have always struggled with my self-confidence. I was always very shy and it took me a long time to open up to people. When I was training and testing for Brown Belt that was my biggest struggle: having confidence in myself. Since then, I've been working on, talking to more people, and just stepping out of my comfort zone.
I am in no way done with this journey though—I know that my self-confidence still needs a lot of work. But I have noticed the way karate has affected me in my life outside the dojo. Not only am I even more focused and responsible when I need to be, but I have also realized my own issue with self-confidence and am working on changing it.
A couple months ago in the advanced class, we did an exercise where we all laid down on the ground and went through our personal karate story—we remembered first walking into the dojo, the moment when we decided we wanted to do karate, when we saw our first advanced kata, etc. I remember that when Mr Johnson asked us what our inspiration was, the first person that popped into my head was Leah DeLeon. Not only have I known her as a family friend for so long, but Ms. DeLeon represents to me that you can do whatever you put your mind to.
In the beginning phase of training, especially after your first promotion, you learn with such passion and enthusiasm. Every technique is exciting and new. Unfortunately, as people advance in rank, they sometimes forget this enthusiasm and lose the excitement for karate. That's why Black Belt is black fabric wrapped around a white belt: it's a reminder to stay humble and return to that stage when everything about karate was exciting.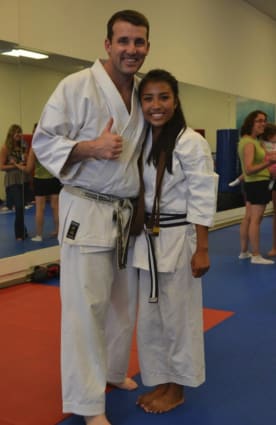 Celina DeLeon - The BlackBelt Family - Mom, Daughter & Sister
Karate has benefitted my life greatly throughout my many years of training. I have witnessed that karate has not only made me incredibly healthy but also has made me a better person than if I didn't do karate. Some of the things karate has taught me are courage, discipline, bravery, positivity, gratitude and kindness. In addition, karate has given me experiences that I will never forget and has had me met and look up to people that are a huge influence on my life. In all, I believe something extremely important karate has given me is being proud of myself. Yes, Karate is difficult at times but it pushes you to be the best person you can be and when you accomplish that, it feels like the best feeling in the world.
I would like to be an instructor because I would want to teach students responsibility, kindness, perseverance and all the other things I have learned. This is important to me because I believe that these characteristics are very important to have and I would love to guide people into becoming their best self. The advice I would give a new student that has decided to be a Black Belt is to keep their enthusiasm. I would also say that no matter how hard things get, you will get something in return and do not lose sight of your goal.
Christina H. - Senior, Mills High School
If we want the world to be a better place we have to act on it. You're saying "my body is the teacher of my emotions" is so true. I'm going to stand and sit up straight in whatever I do
They all know how to keep you motivated and progressing on your personal goals and path.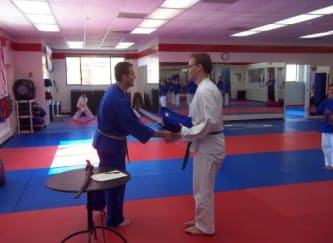 Andrey Movsesyan - Investment Management Specialist Wells Fargo
When I wanted to first compose this message it was going to be a thank you for spending time with me and helping me with my training. Yet when I started writing I actually want to thank you for many more things than just this.
When I began training, I was pretty skeptical and didn't think that any of what I was doing would stick. Your energy in my initial stages of training really showed me that what I was doing was worthwhile and that I should stick with it. After about two months, I understood that this was worth working on and perfecting. Later I started TaeBo; this was the point where I realized that I couldn't really live without coming to the Dojo anymore. When I had to take the time off for surgery, I really understood how much I loved the Dojo and the people there.
Coming to the Dojo is usually the brightest part of my day, and this really helps me get through a lot at work. The camaraderie at the Dojo is another thing I really appreciate; it feels like an extended family, something that is very important to me personally. Your instruction and that of the staff and rest of the team, has made me a better person, inside and out. I am better aligned physically, mentally and emotionally, which was basically what I told you I wanted to accomplish when I first started.
When I look back at the time I've been training, I realize that I've accomplished the following:
· Lost 25-30 pounds of fat while gaining muscle mass,
· Quit smoking,
· Started working out 6 days every week
· And enjoying every class....
These are things I never thought I could accomplish when I first walked through those doors.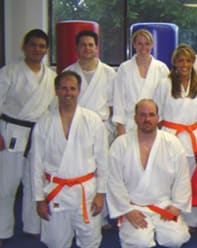 Dave Sklar - BlackBelt Graduate
As a parent, I'm always looking for ways to show my son that anything is possible if one puts their mind to it. Achieving Black Belt is another wonderful example that anything is attainable if you truly commit and believe in yourself. We always want our children to respect and be proud of us as parents. I've always been a positive, healthy, and friendly person, but with the Dojo's Act of Kindness and healthy eating habits, all my traits have been taken to another level. While I used to be 'happy' to help in any way I could, I now look for places I can help others, and it feels great to conduct myself in such a manner, (showing my son how good it feels to help others is amazing all on its own!)
As a business owner, I've taken leadership examples and awareness into my company. While there have been times when I've lacked with my ongoing training of our employees, training at the dojo has reminded and inspired me to work with my crew in order to bring out the best in them.
Training at the Dojo has also really opened up my network of friends, and a true feeling of camaraderie and support. Through Black Belt Prep alone, the "push up crew" has shown me the kind of encouragement that has helped push myself to improve and be the best version of myself I can be.
I've always heard that the true training in martial arts begins at Black Belt. There's the 'teaching others' aspect. One of my roles in my business is to help develop everyone to be the best they can be in their field, and I really love doing so. I feel it's consistent with the way I live my life (Now). Over the years, I've learned how to relax more and respond to life's challenges, as opposed to react. Being a Black Belt means I've come a long way in improving how I live, for myself and my son.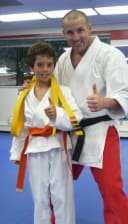 Anthony Dudum - Black Belt Class of 2016
Karate is a part of my life. I feel like I am a part of one the greatest teams in the world. Now, I treat others the way I want to be treated. My conditioning, accuracy, health, respect for others, concentration, and confidence are things that have improved my life and made me what I am today.
Now I am not afraid if someone tries to attack me at school. I can control my actions physically and mentally inside and outside the dojo. Every day when I finish training, I go home in a positive mood. The dojo has taught me to be kind and have respect for everyone. Now before I perform an action, I always think before I act.
Eating well; I have maintained a healthy eating habit, eating a lot fruit and vegetables instead potato chips and candy. Self-discipline means to push one's self above a limit and beyond, to break through barriers. It also means to not give up, and to keep going. This has made me stronger, than I ever thought I could be. My head instructor (Mr. Johnson) has taught to keep repeating in our minds "never tired" which I keep repeating to myself; I am always respectful to people inside and outside the dojo. Even if they don't treat me well, I still treat them the way I want to be treated.
I have learned many great things. Focusing your mind is very important and also most challenging for me. However, I have seen differences in my attention span. I have improved dramatically in my focus at school, at home, and in life. It has helped me to think much better. Think before you act, because without thinking you can do something wrong.
Training at Dojo USA has taught me to be a better person outside the dojo, and especially to my family. I have also gained more muscle and stamina, and focus. Discipline has allowed me to succeed not just what is required at the dojo, but how to be a better person outside. Training has taught me more about myself, and how I can do a lot better at things in life…..never give up, push my limits, defend, stay healthy, … discipline. For these things, I am so grateful to DojoUSA.

Andrey Movsesyan- Facebook
I would recommend the Dojo to everyone interested in bettering themselves. The instructors are great and so are the students, the camaraderie evident here is a reflection of the energy and spirit that you'll find here everyday. There is though one caveat. This is not the place for someone who will not work hard everyday and give it their all every single time, they walk through those doors. This is not a magical weight loss program or a place where someone will hand you a black belt without hard work and dedication. If you do work hard though and attend regularly, give your all and lead by example, Peter and the other instructors at the Dojo will help you on your journey in bettering yourself not only physically but also becoming tougher mentally and more appreciative of your inner strengths.